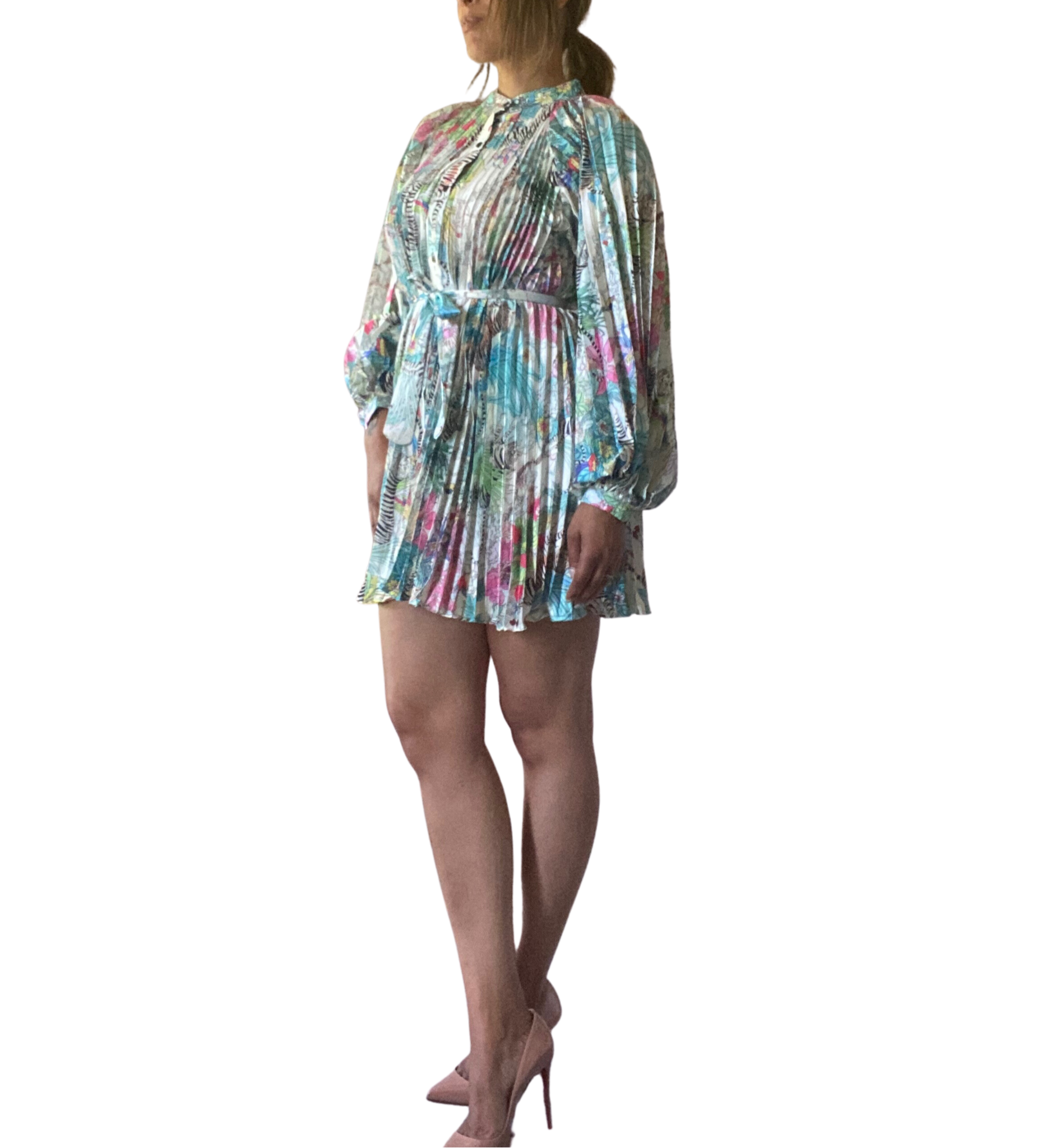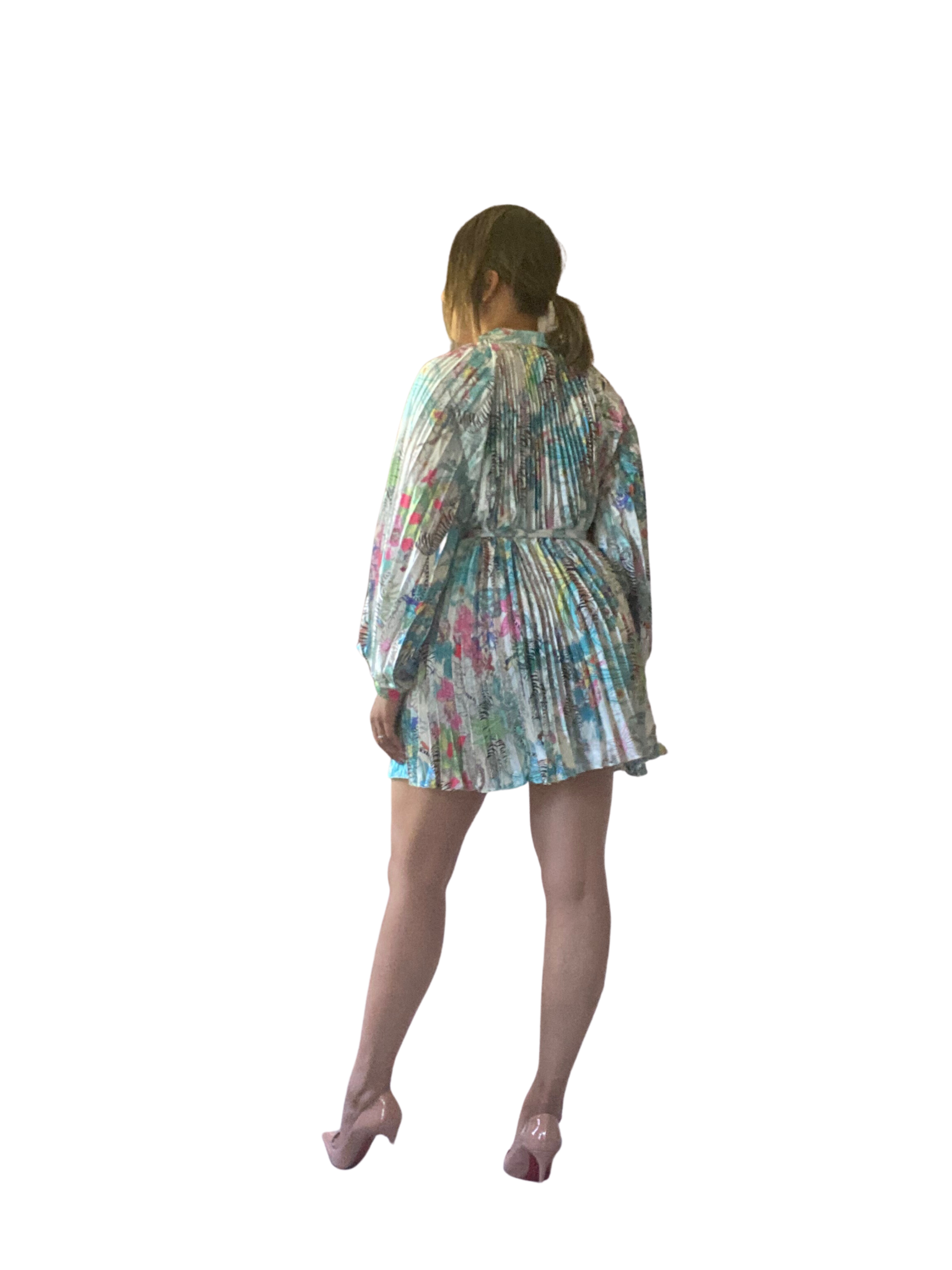 Introducing the breathtaking  "Mahana Mini Dress" named after the bluest water in Mahana Beach by Beulah Style
-Mock Neck Collar
-Buttons
-Model is 5'7" wearing "One size fits most"
-One size fits most- sized 4-14 recommended
-Recommended Care: Dry Clean or Hand Wash
This dress, by Beulah Style, a women-owned brand celebrates individuality and style. Embrace your inner wanderer with this vibrant dress featuring a captivating animal and exotic print. The intricate pleats add texture and movement, creating a mesmerizing silhouette that turns heads wherever you go. The dress comes with a stylish belt to cinch your waist, accentuating your curves and adding a touch of sophistication.
Whether you're attending a special occasion or simply want to make a statement, the "Wild Essence" Dress is your go-to choice. Step into the wild and unleash your unique style with Beulah Style.

Choose options